Cartoon Portraits

The first type of portrait I offer are the Cartoon portraits. They are recognisable as the person without being a full caricature- they are more light hearted, more stylised and simpler.

The character is recognisable by what they are doing, other people and possibly pets in the picture, hair style, clothes and approximate build.

Send me a photograph and some information about the subject of the cartoon If you have any ideas about the content of the cartoon, let me know. Cartoons can be single image as shown here or multiple images e.g. if you want a cartoon strip/comic of your wedding or to show a number of different hobbies or family members.

My sister writes children's stories about animals
Cartoons are line drawn in ink and then coloured in watercolour paint.
Caricatures
The second type of portrait that I offer are caricatures. Caricatures have a larger more realistic head and a smaller body, they are less stylised. To do caricatures, I need a very good close up photograph (not wearing sunglasses). If you tell me a bit about them, their hobbies interests, pets etc. I shall try to incorporate as many as possible.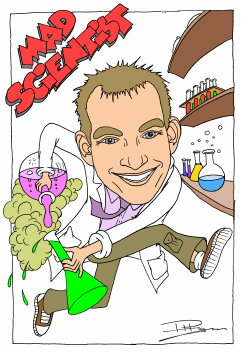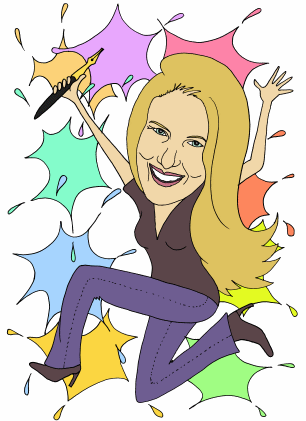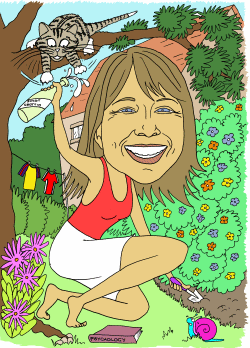 Example caricatures
Optional Extras
For £10 more I can make the image into cards or notelets and send you 10 copies with envelopes.
For £20 more I will send you electronic copies in black and white and colour that you can print off yourself.
email me for further details
More sample Cartoon Portraits and Caricatures
| | |
| --- | --- |
| Cartoon portrait - Ruth has written a book, has a horse, 3 cats and a trendy husband who wears glasses | Cartoon portrait |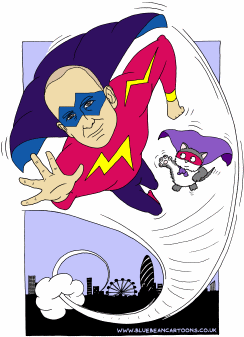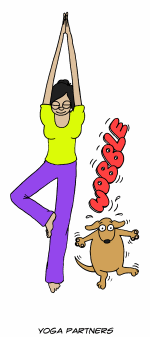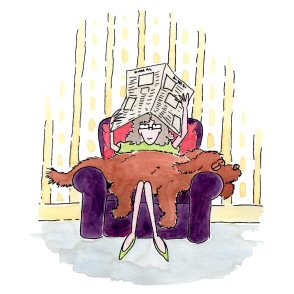 Caricature and pet cartoon cartoon portrait and pet cartoon cartoon portrait & pet cartoon watercolour