Cartoons for Business
Cartoons are a great way of adding colour and interest to plain and otherwise serious reports, websites and presentations. The can also illustrate written points and emphasise the message you are trying to get across.
Cartoons for Presentations and Reports
Add colour and interest to your reports and PowerPoint presentations. Instead of using the same clip art that everyone else uses and making do with images that don't quite match your message, why not have a set of cartoons that are all in the same style, illustrate your point exactly and that are designed to have exactly the right feel for your audience.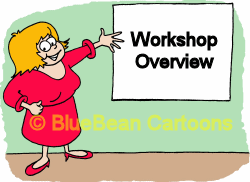 I can even include your logo or illustrate with a cartoon version of you and your team. Prices start from £20 per illustration depending on the complexity and number of the image you want. Email me and let me know what you are considering and I shall let you know how much I would charge.
Illustrations for your website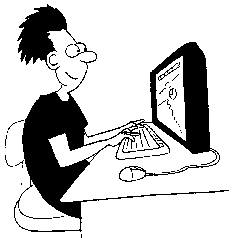 Make your website look more colourful and dynamic by adding some cartoons. I can match the colours to your logo and even provide simple animated images. If you need a banner ads this is the perfect way to make your message stand out. Let me know the exact dimensions of the banner ad that you need and the message you want to get across and I shall send you a quote. Prices start from £30 for simple illustrations and from £100 for a banner ad.
Email me at penny@bluebeancartoons.co.uk to ask more about my illustrations.